Measuring Guide for understanding how to measure louver vents, decor vents and arched trim products. All products here are 3 dimensional objects. The width and height are just 2 dimensions.
The third is the depth. Most of these products require only these 3 measures.
The instructions below will apply for Louvered Vents and Decor Vents.
These will be measures for the vent alone. Not any flange chosen.
First, choose the shape of the vent to be measured.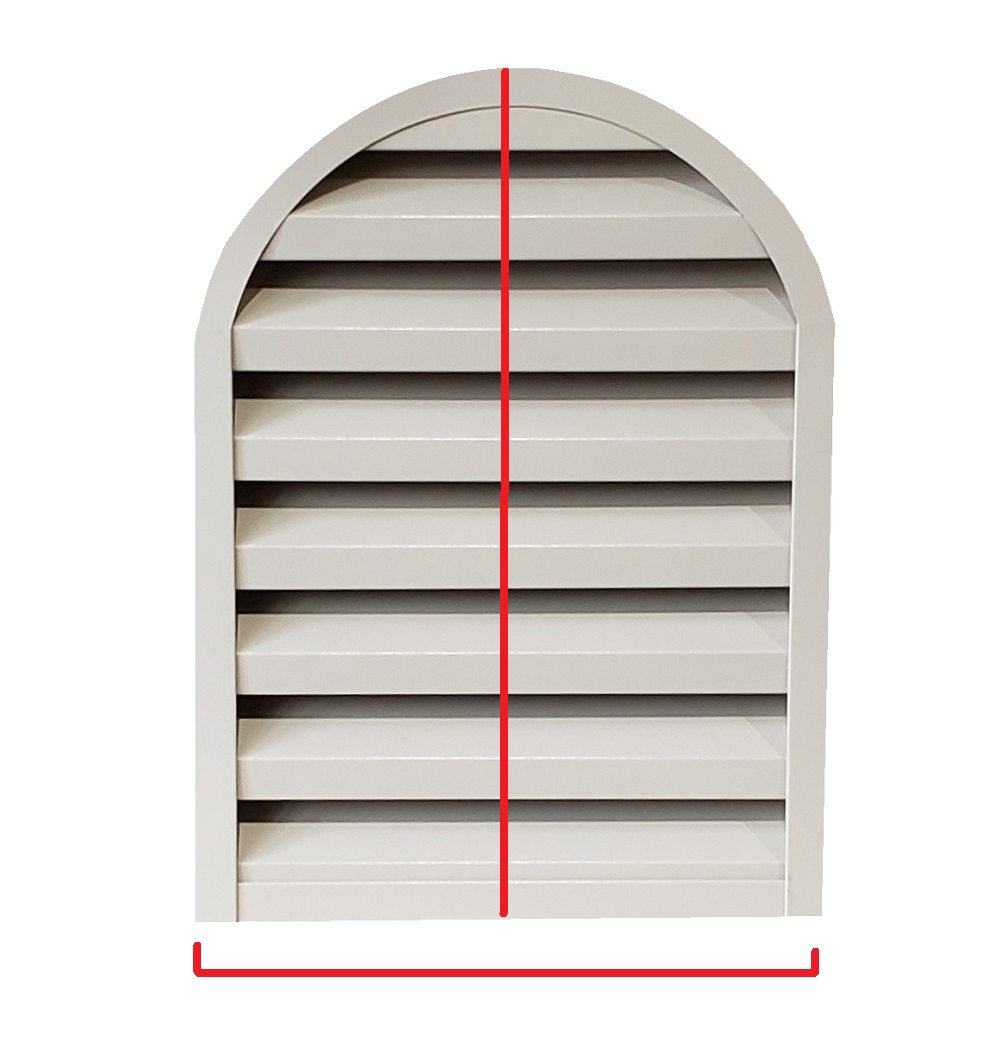 These instructions are to cover most all issues with measuring gable vents.
We will not be able to cover every potential problem here.
The pages wouldn't be long enough for that.
If for any reason, there is a measuring question not covered,